Battle.net Authenticator (Android, iOS, WP7)
Everyone has heard of Battle.net right? Well in case you haven't, Battle.net is Blizzard Entertainment's online gateway. A few games are heavily integrated in it, such as Diablo III, Starcraft II. It is the Account Management for the widely popular World of Warcraft. With such a high profile target for hackers, it's no surprise that they are breaking in to accounts left and right. Selling the account, stripping armor/gold and sending them off to be sold on the virtual black market. The Authenticator is a token authorization that helps protect your account. When you are logging in to any Battle.net game or website, it will prompt for the Authenticator token after you successfully enter your username and password. This is a token that generates every 30 seconds or so.
The Authenticator is available for Android, iOS, and Windows Phone 7. You can also purchase a hardware key chain piece from Blizzard for a small amount of money. The mobile app versions are free. I highly recommend you protect your valuable account with one of these methods. It isn't too painful to have their support remove your Authenticator in the event of a lost hardware piece or missing phone. Especially if you sign up for their SMS security texts. Once you get your new phone and have it linked back to your cellular account with the same phone number, you can use these alerts to remove the Authenticator from your account and set it up again.
Here is what the mobile app looks like in Windows Phone 7 (They are all pretty much the same look):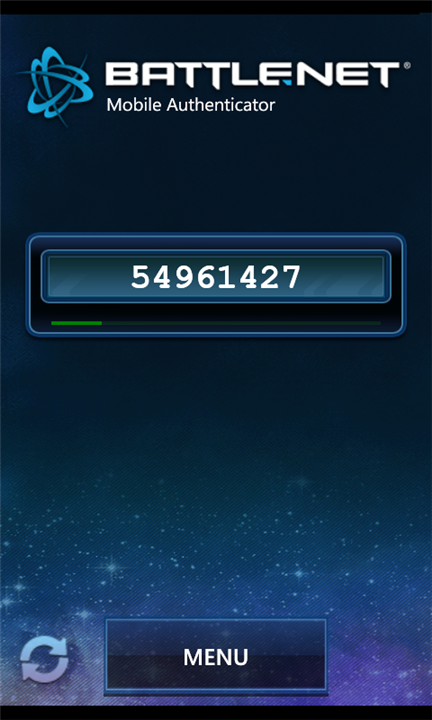 Here are download links to the Authenticators: